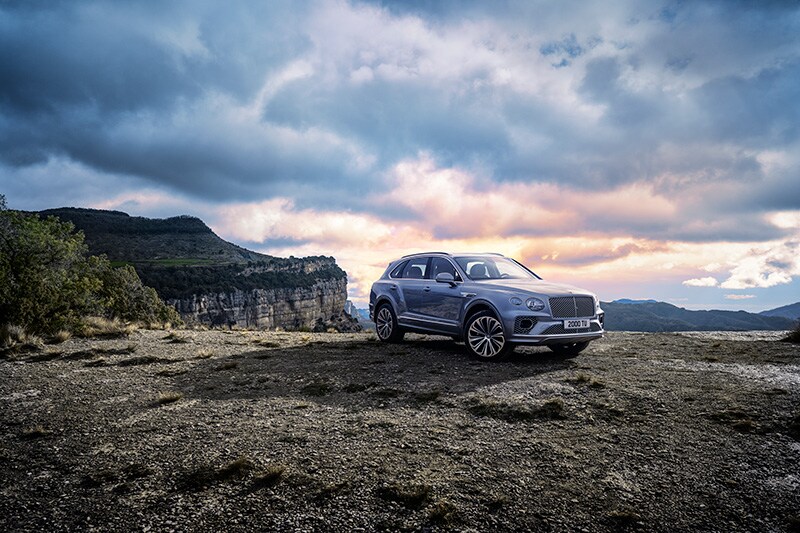 Inspires exploration.
The new Bentayga takes you on a journey unlike any other. This completely reimagined SUV fuses luxury and performance to inspire exploration without limits.
Modern, distinctive and commanding, the new Bentayga unites cutting-edge design and innovation, allowing you to experience everything this world has to offer.
Its all-road performance, unrivalled ride comfort and incomparable on-road handling are everything you would expect from a true Bentley, and more. This versatile SUV draws upon its breathtaking performance, innovation and considered design to deliver an unsurpassed, dynamic driving experience with a confident and striking presence.
Are you ready to find your extraordinary?
Visit Bentley Orlando to start your journey.
New Bentayga V8 WLTP drive cycle: fuel consumption, mpg (l/100km) - Combined 21.2
(13.3). Combined CO₂ - 302 g/km.
Learn More About the New Bentley Bentayga
* Indicates a required field